Ethernet Cameras, Lights and Supporting Equipment
SubAqua Imaging Systems INC (SAIS) core focus and special expertise is in the design of Ethernet-ready, internet-protocol (IP) imaging components for use underwater. We provide additonal supporting equipment such as:
Network Design, Management and Live Streaming Services
SubAqua Imaging Systems INC (SAIS) streaming services:
Live Streaming Video Service. See Streaming Plans Here
Live Event Broadcast of underwater events.
Cameras and light rentals.
Underwater Housing and Component Design Services
SubAqua Imaging Systems INC (SAIS) Design, Fabrication, Testing and Documentation services:
Custom Engineering of housings, lighting, cameras, cables and other devices for underwater use.
CNC Machining, Welding and Fabrication (full in-house machine shop).
Full Documentation Services including drawings and 3D CAD, user manuals, troubleshooting guides and support.
Replacement of lost documentation and assembly procedures with reverse engineering.
In-house pressure testing.
There are many times when a custom housing is needed for a particular application in science or industry. Often times only a single item and a spare are needed.
The advantage of our small size is that we are able to take on projects that larger firms would find economically undesirable.

We have substantial experience with the materials, technologies and techniques that are key to generating successful solutions to the unique problems encountered in this highly specialized field.
Current and past design work has involved hands-on experience with a variety of materials for pressure housings and viewports including:

Glass
Acrylic (aka Plexiglas or Lucite), Trogamide and other transparent plastics
Synthetic sapphire
Aluminum alloys
Titanium alloys
Copper alloys (Bronzes, Brasses)
Stainless Steels
Injection molded plastic and plastic blends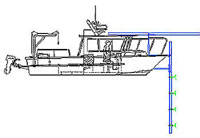 Our design capabilities and specialized techniques include:
Designing long-distance communication and power delivery circuitry
Designing high pressure glass to metal and plastic to metal interfaces
Optical design of reflectors for lighting applications
Pressure resistant, watertight housing design
Designing and creating seals around complicated geometry
Designing die cast and sand cast metal parts
Designing injection molded parts
Designing rotational molded parts
Technical knowledge and experience with fine finishing of metal and glass
Quality Control and Inspection techniques for parts to be used underwater
Corrosion prevention
2D and 3D-CAD
Finite Element Analysis
Customized Pressure housing analysis
Finite Element Analysis (FEA) and pressure housing analysis software are employed throughout the design process to ensure the success of the final design. Services include devising the best strategy for pressure testing first articles for "proof of concept?? and outlining an appropriate strategy for ongoing pressure testing of production items for the purpose of quality control.
If you are having trouble with an existing design, SAIS offers consultation, troubleshooting and design review services.
We also have experience and can offer consultation with the process of receiving certification and approval of marine-related consumer lighting products from regulatory agencies:
Underwriters Laboratories (UL)
American Bureau of Shipping (ABS)
Click here to read our UNDERWATER ILLUMINATION ARTICLE>>>
This is a pdf Document filesize: 422KB -
For more Information:
Tel:+858 4140383 - San Diego, USA
info@subaquaimaging.com
Contact Us Here >>>
Latest News:
NEW PRODUCT : COMPACT CAM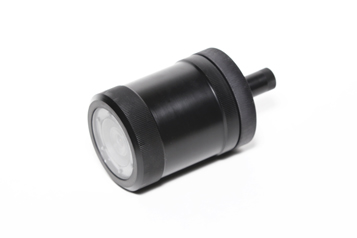 SubAqua Imaging Systems is pleased to announce a new product. The SAIS COMPACT CAM is a rugged underwater Ethernet camera with full 30 frames per second at 1080p and an optional zoom lens The COMPACT CAM, can be powered using Power over Ethernet (PoE) or 12 - 48 VDC from an auxillary source. Integrated motion alarms and I/O lines allow for detection and triggering of relays or other devices. Once triggered, footage can be stored onboard the MicroSD card in the camera for later retrieval and review.
Click here to see the SAIS Compact Cam Specifications >>
Contact Us
Phone:
+858 414 0383 - San Diego, USA

Email:
info@subaquaimaging.com